Franchise Application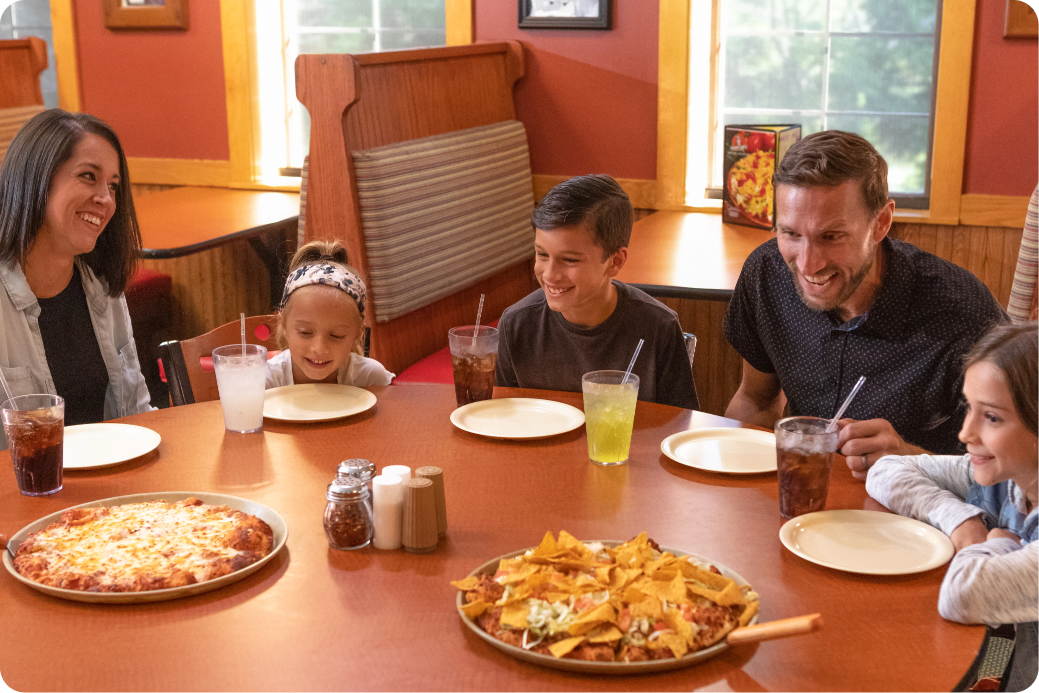 Ready to bring smiles to your very own Happy Joe's?
Apply Today!
Quality Products
Kids Love Us. Parents Love Us. Everyone's Happy!
Restaurant Overview
Our full-size restaurants combine a true dining experience, a family-friendly fun center, and a lucrative delivery and carryout service, all under one roof.
Happy Joe's Highlights
Unique Eatertainment venue
Yummy menu options appealing to everyone
Supports all day parts (breakfast, brunch, lunch, dinner, special events)
Proven business model for 50 years
Multiple revenue streams
Loads of available territory in both U.S. and abroad
Supportive corporate resources
A system of happy, profitable franchisees
Full Size Dine-In Average Unit Sales
Volume $1.50MM* and Delco
Delivery Carry Out Average Unit Sales
Volume $1.51MM*
Sales up 15%+ in 2021 calendar year over 2020, and up every quarter during pandemic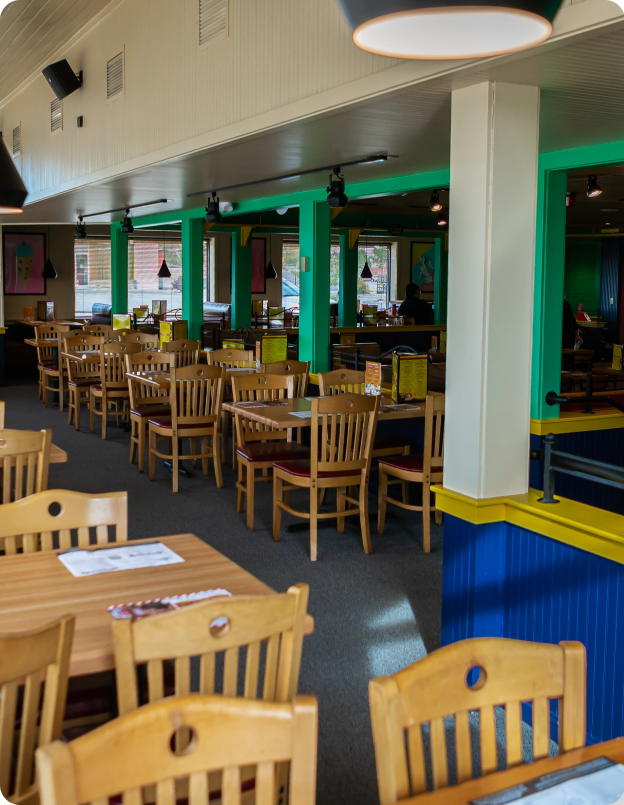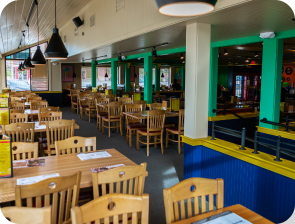 Estimated Initial Investment
Includes rent, security deposit, leasehold improvements, initial inventory, furniture/fixtures/equipment, insurance, training, grand opening advertising, signage, miscellaneous funds for 3 months — $498K US – $1,200,000K US (depends on location selected and whether ground-up or second-generation space
Royalty Fee – 6% of gross sales
National Advertising Fee – 1.5% of gross sales (paid monthly)
Local Advertising – 2% of gross sales
Two venue types available:
Dine-In with kid's party room(s) and game area (4,000 s/f)
DELCO (Delivery and Carry Out only)
There will be resources and assistance given from Happy Joe's in site selection, training, grand opening, and on-going support to assure profitability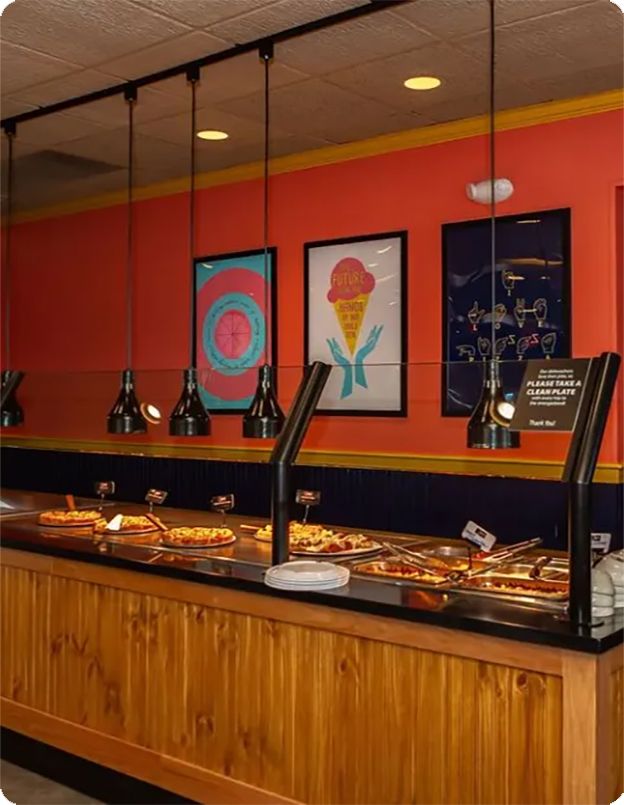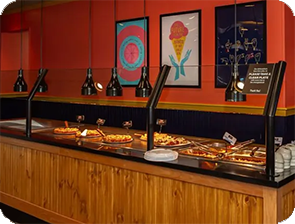 Breakfast
Lunch
Dinner
Delivery
Catering
Fun
Being part of Happy Joe's Pizza & Ice Cream Parlors has been a wonderful decision for our family. We have operated a popular location in Lancaster Wisconsin for years and have recently opened our second location in Galena Illinois. The Happy Joe's Support team was extremely helpful with opening. Our locations have beautiful dining rooms, and a Family Fun Center where kids can play games and win prizes. We also offer carry out and delivery services. The love and loyalty our guests have for the Happy Joe's brand is truly amazing. We take pride in being very involved in our communities and feel honored to be a part of continuing Joe's legacy, serving the world's best pizza and making people happy!
Roger Bussan Lancaster, Wisconsin & Galena, Illinois
We are extremely excited to launch the Happy Joe's brand in Egypt. We believe the premium pizzas, and other menu products, along with the brand's family-centric culture will resonate very well with the Egyptian community. Tom Sacco, and the entire Happy Joe's Support Center team have been instrumental in assisting us with facilities design, operations, training, menu development, decor, and marketing. We admire all that Happy Joe's stands for and we are honored to be a part of it. Once Egypt is launched, we look forward to opening several more Happy Joe's locations throughout the Middle East!
Ahmed El Batron Egypt
The most rewarding feeling I get from owning Happy Joe's Pizza & Ice Cream Parlors in Dubuque is being able to carry on the culture that Happy Joe Whitty and our ownership in Dubuque has created in our community over the past 50 years. It's also very rewarding to see how our staff takes great pride in ensuring we provide the best products and service every day. They love Happy Joe's as much as we do. We have three very successful locations in Dubuque Iowa with an extremely loyal following that goes back generations. In our community, Happy Joe's is like an extended family member. We are the place to go for birthdays, family get-togethers, celebrations, and hanging out with friends. We hear stories daily about the wonderful memories our guests have made at our Happy Joe's locations. That is something to be very happy about.
Mark Schmidt Dubuque, Iowa
Apply Today!
If you are seriously interested in exploring franchise ownership with Happy Joe's Pizza and feel your qualifications meet our standards, now is the time to begin!